This morning I met with several members of the WCR, Women's Council of Realtors, Brooklyn chapter at Marine Park in Brooklyn NY.  Although it was a misty morning, families were out in abundance.
There were tons of children playing football with all the yard markers on the ground, full gear, and coaches.  Everyone was having such fun.  I strolled across the field asking for donations when I came across a wonderful site.  This team of little men were suited up in gear that included socks branded with pink ribbons.  Just check these guys out. They are unbelievably adorable.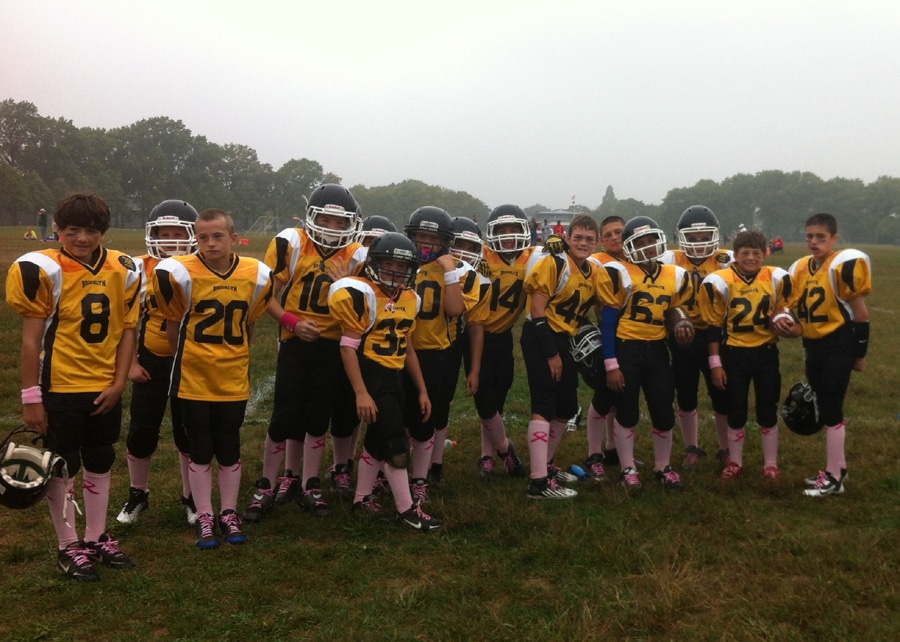 Before the start of our walk we had Senator Marty Golden stop by to congratulate us on the wonderful work we were doing joining in on The Walk For The Cure.