Assisted Living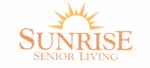 There's no secret to Sunrise Senior Living's success.
Our resident-centered approach allows Sunrise seniors to maintain independence and dignity, even as their needs change. Sunrise was founded to create senior living that champions quality of life — a mission that has helped to completely redefine senior care in the U.S. We believe that no two people are alike and that no two residents require the same service. Sunrise residents benefit from this principle through the individually tailored care delivered by our team members every day. For more information or to take a tour, please contact Jeannine Valentine at 718-616-1850

Enjoy Outstanding Senior Living on Long Island, NY
Enjoy the comfort of Long Island senior living and the excitement of nearby New York City at Atria Lynbrook. Our common areas are perfect for entertaining family and friends, and you'll love having a physical therapy center right on-site. Atria Lynbrook is close to several beaches as well as museums, theaters, wineries and fine dining at nearby Rockville Center.
The allure of Atria Lynbrook lies in our compassionate, 24-hour staff, our unfaltering commitment to quality, and our attractive location. We encourage independence by ensuring every resident is assisted with just the right amount of discreet support when needed. Atria Lynbrook's dedication to providing seniors with an engaging lifestyle reflects our position as an outstanding Long Island, NY, supportive living community. Visit us today to see more.
Please feel free to give me a call to answer your questions or take a tour, Mary Constantino at 516.708.4876